Overseas business is expected to increase for British sensor manufacturer Sensor Technology Ltd, following two ultra-successful exhibitions in Germany during the spring of 2016.
The company attended both the Hannover Fair and Sensors & Test in Nurnberg, for a total of eight days exhibiting, and reported very high levels of interest on all fronts.
"Hannover is very global and wide ranging while Nurnberg is more focussed and European-centric," observes Mark Ingham, who manned both stands on behalf of the company. "Perhaps most notable was that we signed up several new distributors, including for China and other Asian countries, South America and Central Europe."
"We already have about 40 overseas distributors and they account for 60% of our business. The new distributors are all well qualified to handle our products and are established operators in their own regions, so we are expecting them to add significantly to our export figures over the next few years."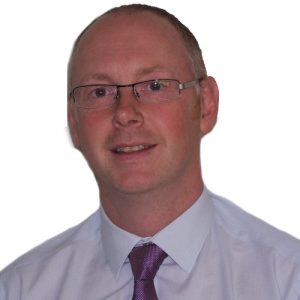 Mark says there was also interest from engineers and designers looking to solve particular torque or load sensing problems, and the company's new optical sensors, the digital ORT 230/240 series, were well received. These are designed for low torque and/or high bandwidth applications, providing precise, dynamic measurement of rotary and static torque less than 100Nm and for bandwidths of up to 50kHz.
Their high speed capability comes from an inherently low inertia, since the electronics are not fixed to the shaft, while non-contact operation ensures a long and reliable life (which Sensor Technology backs up with a lifetime warranty) with high accuracy. The optical operating principle also ensures excellent noise immunity.
"Our previous model optical torque sensors are well respected and the new ones take the capabilities to the next level, with significant gains in resolution, frequency response, reduced sensor current consumption and faster digital data throughput," says Mark. "Additionally, they have multi-point self-diagnostics to enhance their reliable long term performance."
The company's range of wireless load sensors is now well established in many fields, including in manufacturing, automation, handling and test and measurement applications. These were developed some years ago as an extension of work done for a helicopter application. Pilots need to know the weight being carried as underslung loads by cargo hooks and Sensor Technology developed a hook fitted with a wireless load cell for them. The advantage this has is that there is no need to pierce the helicopter's body to allow wiring from the hook to a read-out in the cockpit, which would mean the aircraft having to be re-certified for airworthiness.
"The helicopter world is rather different from our usual industrial and scientific beats, so we have had a lot to learn," comments Mark. "However our intelligent load hook and supporting products are now becoming well-regarded, particularly in North America where helicopters are used for lifting and carrying work far more often than in Europe."
"We are regulars at the larger helicopter exhibition in America and our equipment is already being used in forestry, offshore and marine applications, for servicing onshore but remote drilling and fracking sites and by film and television production companies. Our targets for 2017 include getting approvals for institutional users such as police forces, fire fighters, the coast guard and DEA."