The Wireless Strain Gauge transmitter (WSG) series is capable of turning any manufacturers strain gauge based sensors into wireless systems which can be read using our standard range of displays, readouts and software.
The unit is capable of working with 350 ohm strain gauges and above. Calibration data can be set by the user for the corresponding sensor, using our simple interface software.
When used with our displays and readouts, it creates a versatile and easy to install system which can be moved between installations if required.
The WSG-STM transmitter box has an internal rechargeable battery or can be powered from 11-32V and also provides the USB connection for the PC. The WSG-STD DIN mounted box can be powered from a standard DIN rail supply 11-32V.
Wireless Strain Gauge – Key Benefits:
Compatible with any strain gauge based sensor from any manufacturer.
Works with 350 ohm gauges or above
Rechargeable battery powered for up to 50 hours (WSG-STM)
Wireless using 2.4GHz technology
Designed to work with our standard range of displays and readouts
Wall, bench & DIN rail mountable versions
Handheld Receiver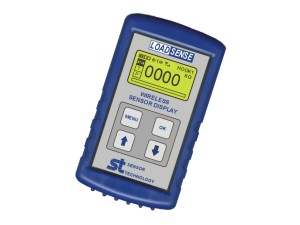 The wireless Handheld Receiver can interrogate and display up to 9 different WSG transducers. It can also be connected to a PC via RS232/RS422 or USB.
Cabin Display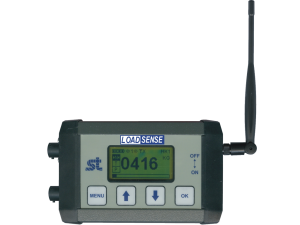 The Cabin Display is a small, lightweight, cabin/window mounted unit, used with our LoadSense Wireless Load Sensors to display the current reading.
Receiver Interface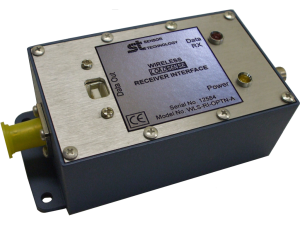 The Receiver Interface is used for receiving & converting data from the LoadSense transducer into analog or digital outputs for integration into any data collection system.