Manufacturing is re-emerging as a leading economic growth engine after a rather quiet summer. However this sector alone is not big enough to pull the whole of the UK back into good times.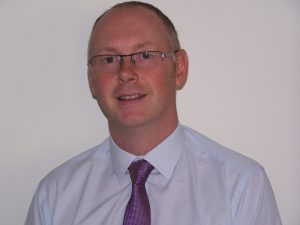 So says Mark Ingham, sales manager at Sensor Technology Ltd in Banbury, one of the innovating yet commercially aware companies identified by politicians as vital for 'rebalancing the economy'.
"It is clear that we need to rebuild the national base of manufacturing, engineering, science and technology companies. These create wealth, rather than just redistributing it. However, this is not an overnight project; it will take literally decades."
Sensor Technology has been hard at developing sensing solutions for a number of industries for twenty years or more, and still fits comfortably into the 'Small to Medium Enterprise'(SME) classification. However it has spun out another company to serve particular markets, including Automotive.
Mark cites Sensor Technology's experience this year, saying Spring was good, Summer was great, September saw a slowdown and October a pick up. This contrasts with official figures that suggested manufacturing fell right back in May-August and recovered in September.
"When a sector is made up of a large number of small companies, each one's individual progress can be very different. So calculating a meaningful average is very difficult."
"However I am increasingly confident that our technical industries are coming along. Sensor Technology is supplying its TorqSense torque sensor products to many fields, particularly green power generation and energy efficiency, while LoadSense our new wireless load monitor is expanding from its original application of helicopter cargo hooks to diverse new uses."
Direct exports are also doing well, with North America accelerating all year, regular activity in the Eurozone, Japan and Australia. India and China tend to place fewer larger orders, rather than many small ones, perhaps reflecting those countries' distribution models of large local stockholding. Mark is hoping to appoint a specialist supply company to serve Russia soon, and feels that, like Brazil, with that in place business will become self-supporting.
"We are exporting to many regions, which looked another way implies many regions are backing technology and manufacturing as economic backbones. Ten years ago there was a fear that all manufacturing would end up in China. We now see that is unlikely, but we have to expect fierce global competition if we are to succeed."
So Mark's advice to government is that we need to rebuild all technical industries, as they are the best wealth generators. Automation can help reduce labour costs and ensure product quality; innovation must be nurtured and supported, and a new generation of scientists, engineers and technicians brought on. But this cannot be achieved overnight and we also need a wide spread of other sectors and efforts to reduce the boom and bust cycle. Significantly, it must be realised that international competition is going to keep on getting tougher as more emerging nations establish sustainable economies.
"The old rules are changing: the defining qualities for future well being will include innovation and responsiveness. Young countries are often very good at these, which is why education is vital to UK plc."