Upgrades to the innovative HeliNav LoadMaster wireless load monitor for helicopter cargo hooks are to be launched at HeliExpo, Las Vegas 4-7 March 2013, Booth number C2432.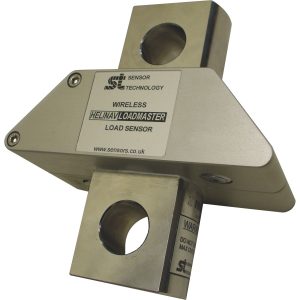 Developed by Sensor Technology Ltd of Oxfordshire, England, HeliNav is an autonomous system that does not need integrating into the aircraft. This means it does not require separate certification and one unit can be swapped from helicopter to helicopter at will.
HeliNav checks the actual weight of an under slung load 10 times every second and transmits the data to a display screen in the cockpit. The data can be stored in the Load Sensor and can later be downloaded for flight and operational performance analysis. This aids accurate and simple billing to clients.
New features being launched at Heli Expo include an inclinometer function that allows each support cable in a multi-point attached heavy load to be monitored individually, and displayed on a new enhanced display screen.
The new screen is a 7 inch sunlight readable color touch screen that can provide comprehensive information in real time, enhancing safety and contributing to even greater profitability.
In another example if tasked to carry rock from a quarry to a mountainside trail being repaired, HeliNav will record the exact tonnage lifted. Similarly if water bombing, water tonnage are logged. Since its launch HeliNav has been revolutionizing helicopter operations. Now its new additions are set to extend its usage to an even greater market.
The LoadMaster system will interface with the Helinav Trackmaster which will give weight and distance information for post flight analysis and billing.