High performance electric cars are being developed across Europe for Formula Student, an engineering education competition like no other. The team from Instituto Superior Técnico, Lisbon, Portugal may have a secret weapon in the form of a test bench based upon a wireless torque sensor.
Formula Student (FS) aims to develop enterprising and innovative young engineers and encourage more young people to take up a career in engineering. It is designed to test students' abilities and demonstrate their capabilities to deliver a complex and integrated product in the demanding environment of motorsport.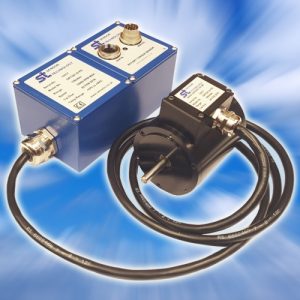 Entry into the competition usually forms part of a degree-level project and is viewed by the motorsport industry as the standard for engineering graduates to meet, transitioning them from university to the workplace. Many FS participants go on to have amazing careers either in motorsport or elsewhere.
Sensor Technology Ltd has supplied a TorqSense system to the Formula Student team at Lisbon's renowned technical university, the Instituto Superior Técnico, so that they can develop a high performance electric motor for their car. Their efforts will be doubly impressive as the power/weight ratio will far exceed any previous electric motor development undertaken in Portugal.
FST Lisboa is one of Portugal's most successful Formula Student teams, having been actively involved since 2001. With seven prototypes from past events, the team has achieved national recognition for its innovative engineering and project management. In fact the team's fourth car was the first ever high performance electric car developed in Portugal, while its 2017 design was the first four-wheel drive electric prototype completely developed in Portugal.
This year the team, composed of students from several engineering courses (Mechanical, Naval, Electrical, Aerospace, Informatics and Industrial Management), is pushing to even greater heights and developing its own electric motors.
Henrique Motta, who is studying industrial engineering and management and is also Sponsor Manager for FST Lisboa, explains that this year's entry is based on the team's previous electric car which was the first to have all-wheel drive transmission. Thus much of the focus is now on developing, testing and refining the electric motor.
He gives some details: "TorqSense has an important role with us. We have been developing our own electric motors for the past two years and now we are starting to build production units that will be fitted into the car, which is designated FST 08e. As a very important part of the motors' development, we need to test them rigorously and log huge amounts of performance data so that we can analyse it and work toward an optimised final design."
The TorqSense sensor will allow the team to measure the motors' torque to predict its behaviour once installed in the car. They will be testing motors to their limits in the test bench, so should eventually be able to predict completely how it will perform in all circumstances.
The testing regime has been developed so that the TorqSense will be used in all bench tests to fully model all the performance characteristics of the prototype motor. The tests will go a maximum speed of 20 000rpm and maximum torque of 30Nm.
TorqSense has often been used in dedicated test benches, for prototypes as varied as wind turbines, industrial fans, windscreen wiper motors, unmanned drones and model aircraft as well as for many electric vehicle projects. It is often the preferred solution because, being wireless, it is easy to set up for each new test run and does not require a large amount of wiring and slip ring setting each time.
However FST Lisboa says it was primarily attracted to TorqSense because of its connectivity, as Motta explains: "TorqSense allows us to easily connect other hardware and software solutions using USB or CAN bus. We also like the ease of use of Sensor Technology's software products such as TorqView and the ETD Transducer display, which make the visualisation and logging of data a simple one-step process."